How much do you really know about coffee and its path to your cup? You probably know just the end of it and how it looks before you prepare it in comfort of your home? Coffee spends most of her lifetime at its grower, who takes care of her and processes it at the end. Washed coffee, what is this? In this blog we will write about processing coffee, to say it preciseley, about washed process.
PICKING COFFEE
Specialty coffee grows in high altitude areas of tropic and subtropic parts of the world. All work with coffee on mountain farms is by hand, landscapes are often to steep to use machines. Handwork benefits with the quality of coffee too. Every coffee plant needs individual work. Coffee doesn't ripe at once. On one coffee schrub we can flowers, green cherries, half mature cherries and ripe cherries. Picking coffee is a process that takes months to complete. They start to ripe in autumn and finish in spring.
SEPARATING COFFEE BEAN FROM COFFEE CHERRY
Hand picking coffee guarantees us that only the rippest cherries get picked and processed. Different processes have different procedures. With washed coffee, they wash coffee cherries immediately and depulp them. They separate coffee cherry from coffee bean, so that it doesn't take on coffee cherry taste. Coffee beans get spread on raised african beds or veil secured grounds, where drying takes part.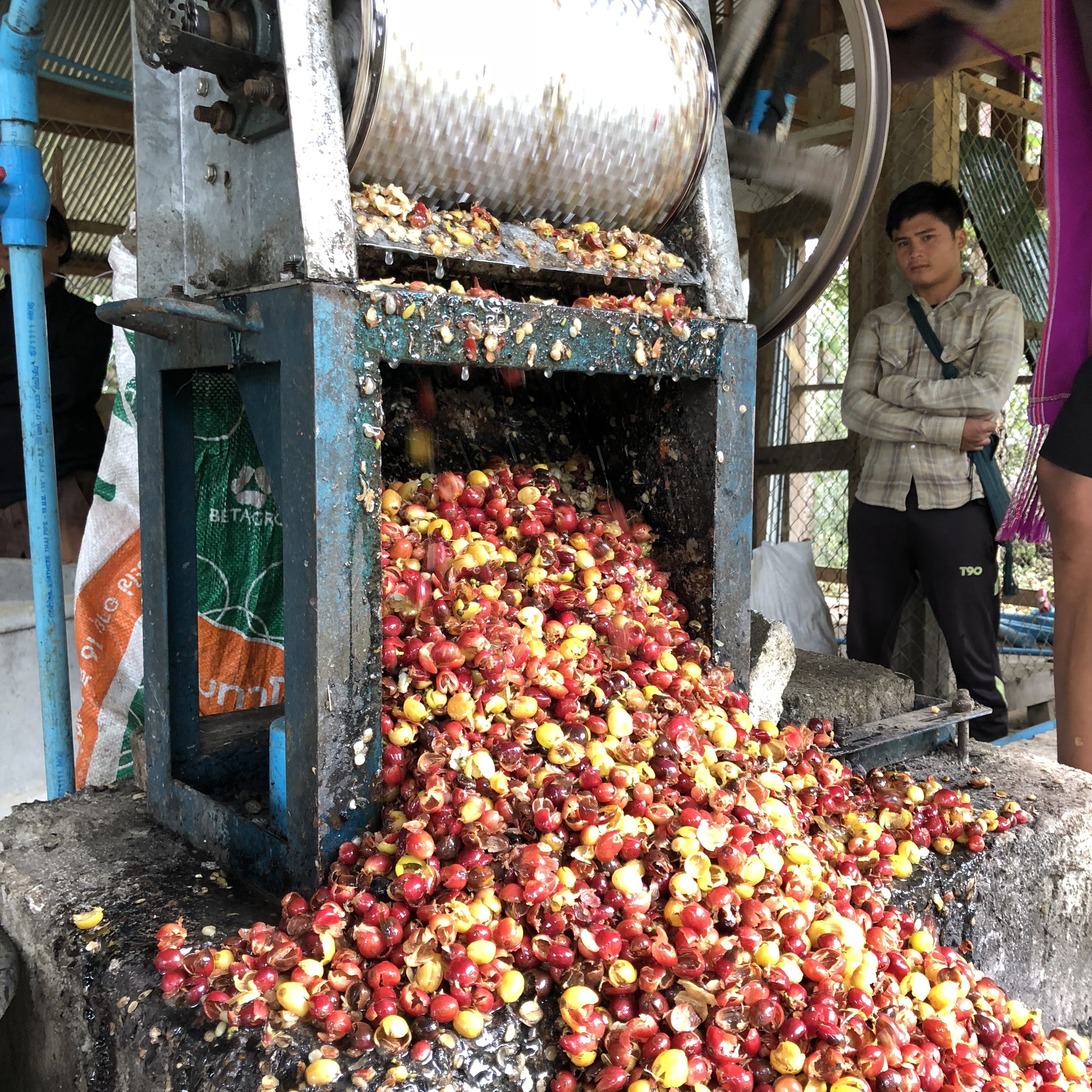 WASHED COFFEE AND DRYING COFFEE BEANS
Coffee beans are dried for a few weeks (mostly 2-3), depends on weather conditions, altitude of the farm and varietal. While beans dry, they turn them periodically in order for them to dry evenly and to prevent any defects. Beans are also controlled regularly and any defects are taken out. When process of drying is done and coffee beans have desired moisture content, they separate them by size. At the end they take them out of parchement and prepare them for transport.
WASHED PROCESS AND TASTE
Goal of washed process is a clean taste of coffee bean. Coffee processed this way will have transparent taste. Some people describe it as fresh and clean, with emphasized fruit note. We had a great example in our offer some time ago- Kenya KAMUNYAKA AA. With its taste profile of lemon, black currant and orange, this coffee was very fresh and fruity, fruit character was really intense. This was not a coffee in which you could find full body feeling or sweetnes, but coffee with extreme fruit character that can be sensed trough aroma and taste. It worked excellent as a filter coffee and cold brew. As an espresso, it was a true fruit bomb, that required a more experienced coffee drinker or at least an open mind for new coffee flavours.